A Short BIO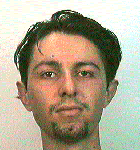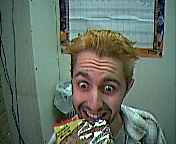 I was born in Preston, Victoria, Australia, on the 30th of September, 1974. I grew up in several towns including Melbourne, Bendigo, Townsville, Brisbane.
After attending high school in Brisbane, I followed my interest of electronics and computers to attend the Queensland University of Technology (QUT).
During my 5 years studying for a Bachelor of Electronic and Computer Systems Engineering degree, I found myself delving into the art of Robotics, with a final culmination of my studies being directed at completing a MicroMouse.
I now currently work for an automation / control systems company called Nulec, in the position of an IT specialist. I previously worked for 4 years with Stallion Technologies as a Hardware Design Engineer.
My two main hobbies are music and robotics. Quite a combination. I play the guitar, bass, harmonica, keyboard, and sing. I am not currently in a band, but would like to one day get back into it as a full time hobby.